NEW Products!

We've Moved! Click HERE to go to our new website!
Don't Forget to Bookmark our new Site!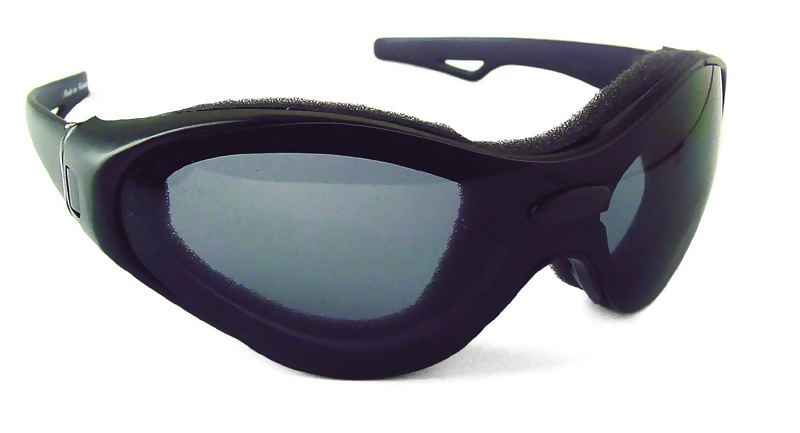 Interchangeable Goggles/Sunglasses with 3 sets of lenses! #G200
*SHATTERPROOF POLYCARBONATE LENSES
*THREE LENSES: DAY (SMOKED), OVERCAST OR DUSK (AMBER), NIGHT (CLEAR)
*OPTIONAL PRESCRIPTION LENS INSERT AVAILABLE. ORDER FORM ENCLOSED with the glasses/goggles. To get the additional Rx insert, you just fill out the form enclosed with the glasses and send it in with your prescription. It costs only an additional $70 for the prescription insert and it will fit behind any of the three interchangeable lenses. Takes only approx. 7 working days to get the insert back and you're ready to go! (Rx lenses are made of cr39 material).You can also order the Rx insert piece from us and take it to your own eyedoctor-see below ordering button for the insert piece.
*100% UV PROTECTION, ANTI-FOG COATING
*QUALITY MOLDED FOAM FOR COMFORT AND DURABILITY
*COMES WITH SUNGLASS ARMS AND ADJUSTABLE STRAP TO WEAR EITHER AS GOGGLES OR GLASSES!
*SOFT BELT CASE
*IS VERY EASY TO CHANGE OUT THE LENSES- SINGLE LENS PIECES!
*$30.99 Our Price!-Suggested Retail of $39.99!


G200 Rx Insert Piece Only- This is available for those who want to take the insert to their own doctors to fill their prescription instead of sending away for it. This is for the Rx Insert Piece ONLY and can be used only with the above G200. $4.50



---

[Home][Goggles][Sunglasses ]